+91-9365665504
+91-8724002629
submit@saspublishers.com / saspjournals@gmail.com

An International Publisher for Academic and Scientific Journals
Author Login
Books
SAS Publishers has started its provide book publishing services from 2016. This is publishing Book with ISBN. It publishes books written in English, Assamese, Hindi, Bengali or other languages in Print and Online Version.
Author/Authors need to submit filled (PUBLICATION PROPOSAL FORM) and after passing the evaluation (which may takes 7-15 days), final decision on approval or disapproval for the book publication will come out. Then need to send the whole book.
If the book is approved to be published after evaluation, publishing agreement and publication cost will be discussed and signed. (Publication cost is minimal which mainly depends on number of pages of books, Supplementary copies required for Authors, Type of Books, marketing strategies, royalty etc.)
Then Authors need to send complete books materials with standard form by email to saspbooks@gmail.com
Once the payment has been received, typesetting and proofreading, Cover design, ISBN allotment work will be done promptly and authors will receive Gallery Proof.
After confirmation of Gallery proof from authors SAS Publishers will publish the book and do its best to promote the book to strive for the maximum of sales.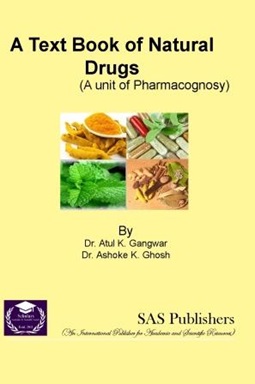 A Text Book of Natural Drugs (A unit of Pharmacognosy)
Editors:
Dr. Atul K. Gangwar & Dr. Ashoke K. Ghosh
Published:
May 30, 2019
Print Length:
175 pages
Language:
English
ISBN:
978-81-932299-2-7
Price:
75 USD/INR 945
Paperback | Hardcover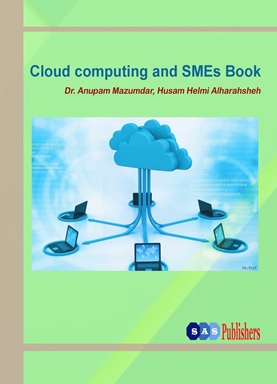 Cloud computing and SMEs Book
Editors:
Dr. Anupam Mazumdar, Husam Helmi Alharahsheh
Published:
Jan 30, 2021
Print Length:
1-42
Language:
English
ISBN:
N/A
Price:
25$ / INR 500
Paperback | Hardcover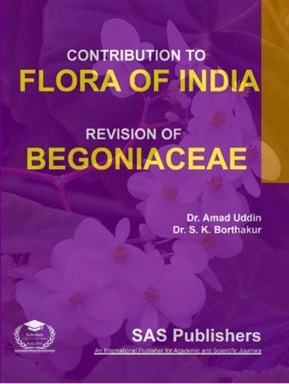 CONTRIBUTION TO FLORA OF INDIA: REVISION OF BEGONIACEAE
Editors:
Dr. Amad Uddin & Dr. S.K. Borthakur
Published:
Apr 30, 2017
Print Length:
110 pages
Language:
English
ISBN:
978-81932299-9-6
Price:
25 USD/INR 295
Paperback | Hardcover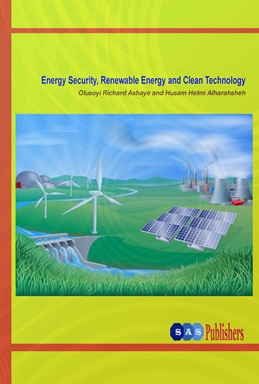 Energy Security, Renewable Energy and Clean Technology
Editors:
Olusoyi Richard Ashaye and Husam Helmi Alharahsheh
Published:
Nov 20, 2020
Print Length:
36
Language:
English
ISBN:
N/A
Price:
25$
Paperback | Hardcover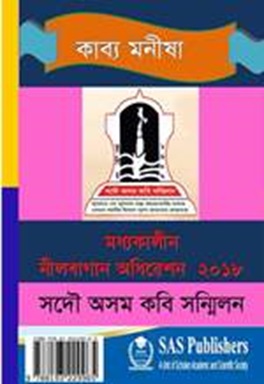 Kavya Manisa
Editors:
Dr. Hasinus Sultan
Published:
Feb 01, 2020
Print Length:
110 pages
Language:
Assamese
ISBN:
978-81-932299-6-5
Price:
25 USD/INR 150
Paperback | Hardcover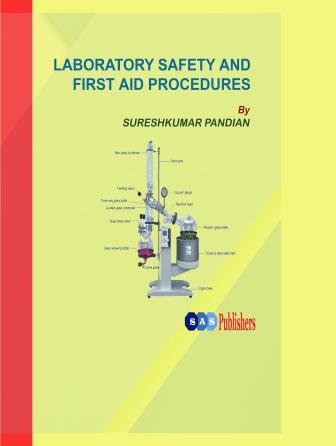 LABORATORY SAFETY AND FIRST AID PROCEDURES
Editors:
SURESHKUMAR PANDIAN
Published:
Nov 30, 2019
Print Length:
74 pages
Language:
English
ISBN:
978-81-932299-3-4
Price:
25 USD/INR 550
Paperback | Hardcover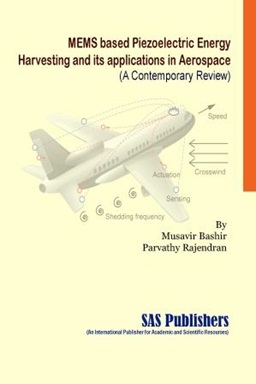 MEMS based Piezoelectric Energy Harvesting and its applications in Aerospace (A Contemporary Review)
Editors:
Musavir Bashir & Parvathy Rajendran
Published:
May 30, 2019
Print Length:
127 pages
Language:
English
ISBN:
978-81-932299-7-2
Price:
50 USD/INR 900
Paperback | Hardcover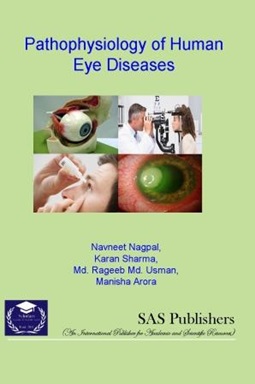 Pathophysiology of Human Eye Diseases
Editors:
Navneet Nagpal, Karan Sharma, Md. Rageeb Md. Usman & Manisha Arora
Published:
Jan 30, 2017
Print Length:
186 pages
Language:
English
ISBN:
978-81-932299-5-8
Price:
Price: 75 USD/INR 900
Paperback | Hardcover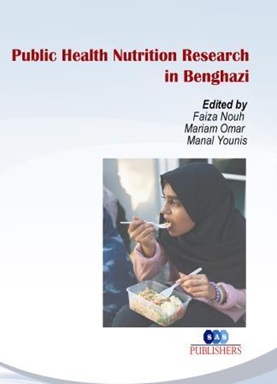 Public Health Nutrition Research in Benghazi
Editors:
Faiza Nouh , Mariam Omar & Manal Younis
Published:
May 30, 2019
Print Length:
132 pages
Language:
English
ISBN:
978-81-932299-0-3
Price:
50 USD/INR 900
Paperback | Hardcover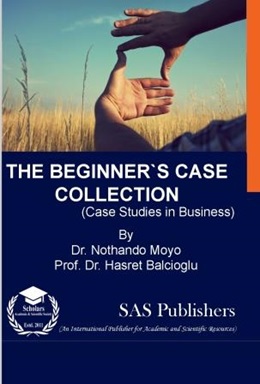 THE BEGINNER`S CASE COLLECTION (Case Studies in Business)
Editors:
Dr. Nothando Moyo & Prof. Dr. Hasret Balcioglu
Published:
Nov 30, 2016
Print Length:
85 pages
Language:
English
ISBN:
978-81-932299-4-1
Price:
25 USD/INR 500
Paperback | Hardcover